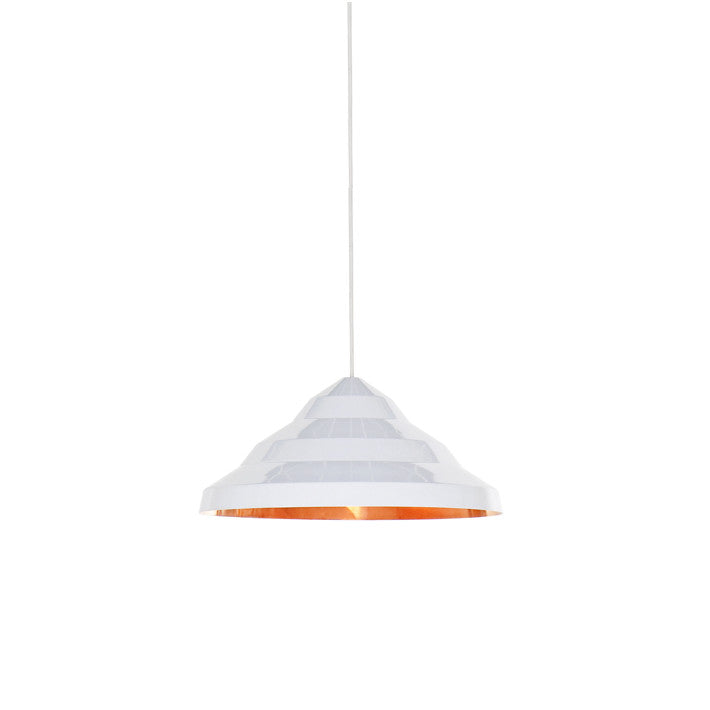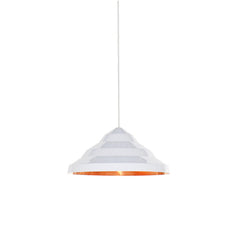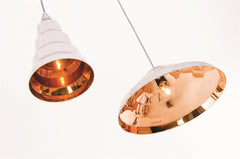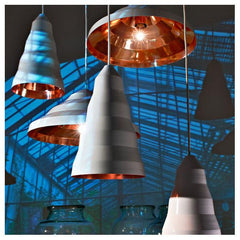 The Tom Dixon Step Fat Pendant is gently terraced in to a pyramid shape, varying the continuity with staggered curves like an ancient ziggurat. The solid copper shade is spun and generously lacquered to prevent corrosion of the metal, enhancing the red-brown color of the copper interior with a glossy white exterior. The steps pattern the inside as well, conducting the light with concentric rings downward, casting a broad radius of illumination with a warm reflected hue.
Dimensions:
Cable: Length 98.4"
Canopy: Height 2.75", Diameter 4.9"
Fixture: Height 6.9", Diameter 15.7"
Suspension: Length 105.3"
*This display item is a discontinued model at reduced price.