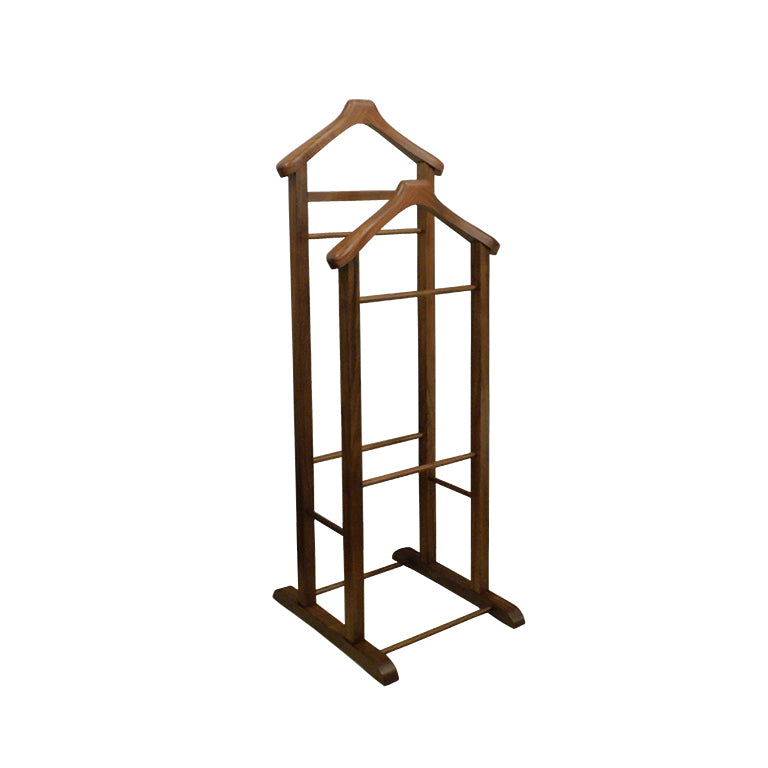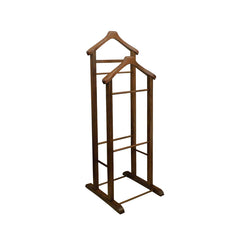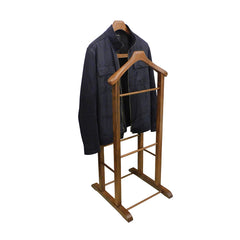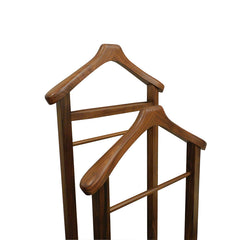 This two-tier valet stand boasts a rich walnut finish paired with a elegant curved silhouette. It is perfect for home or office use. The whole piece is so functional that you can organize coats, suits, jackets, shirts or trousers. There is a space to place a watch on top and also suitable to place a pair of shoes at the base. 
Material : Solid Walnut
Dimensions : 40 x 46 x h120cm
Lead time : 4-6 weeks if not available in the showroom.
*Price is an estimate and may vary depending on fabric and finishing options. Final price quoted at showroom is most accurate.
*Timber choices for made-to-order : Teak, Walnut, Oak, Ash, Melunak