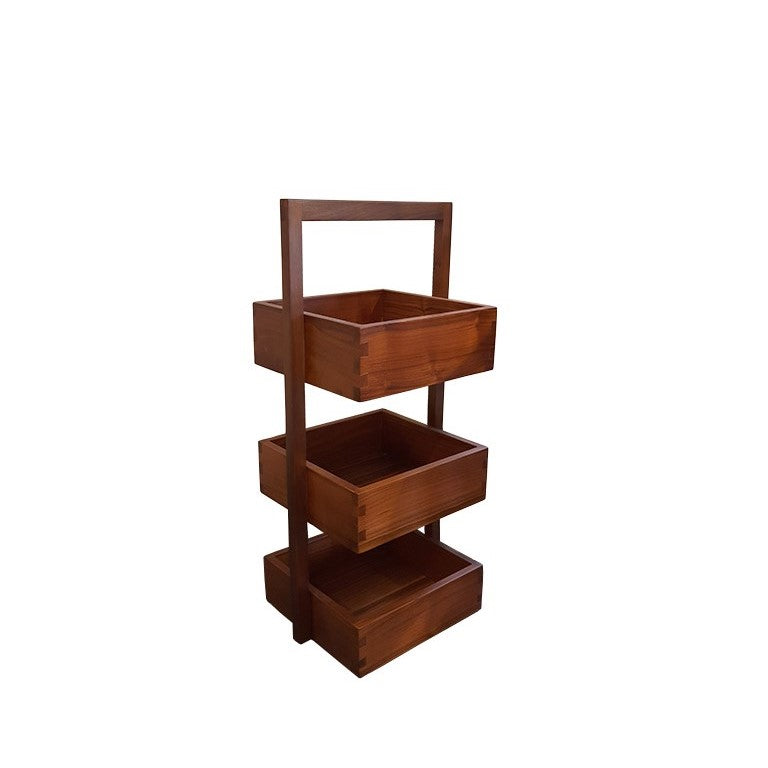 This small and lightweight three-tier wooden rack comes with a handle and suitable to be placed in any area such as next to armchair or sofa, on top of a sideboard, next to bed or a desk. It is useful and versatile to organize small items together such as hand sanitizers, supplements, keys, reading glasses, remote controls for example. Made of solid walnut in natural finish. 
Size : 29 x 25 xh70cm

Lead time : 4-6 weeks if not available in the showroom.
*Price is an estimate and may vary depending on fabric and finishing options. Final price quoted at showroom is most accurate.
*Timber choices for made-to-order : Teak, Walnut, Oak, Merbau, Ash, Melunak.