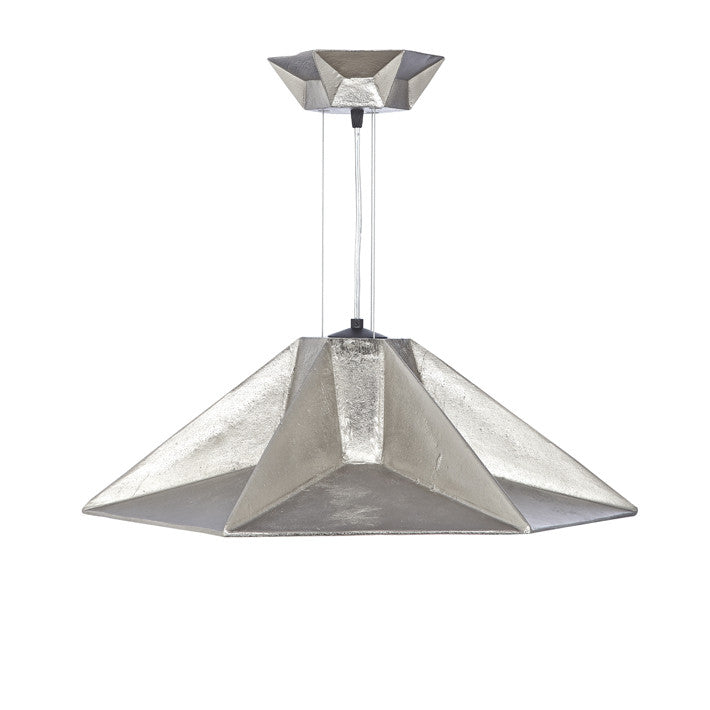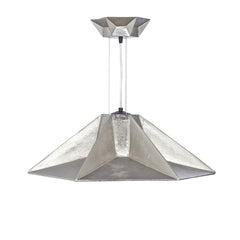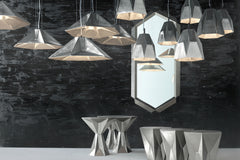 An abnormally oversized and overweight pendant light shaped by angular edges and indentations to create a three-dimensional gem shape, mimicking the facets of semi-precious stones. Exterior indentations on the pendant form a six-pointed star on the under-side through which light is channelled. Gem Collection also includes a Wall Light and a Tall Pendant.
Gem pendant lamp is made of aluminium. Shade supplied with Nickel Plated aluminium ceiling rose DIA 16.5cm and tensile wires.
19 cm x 60 cm
*This display item is a discontinued model at reduced price.