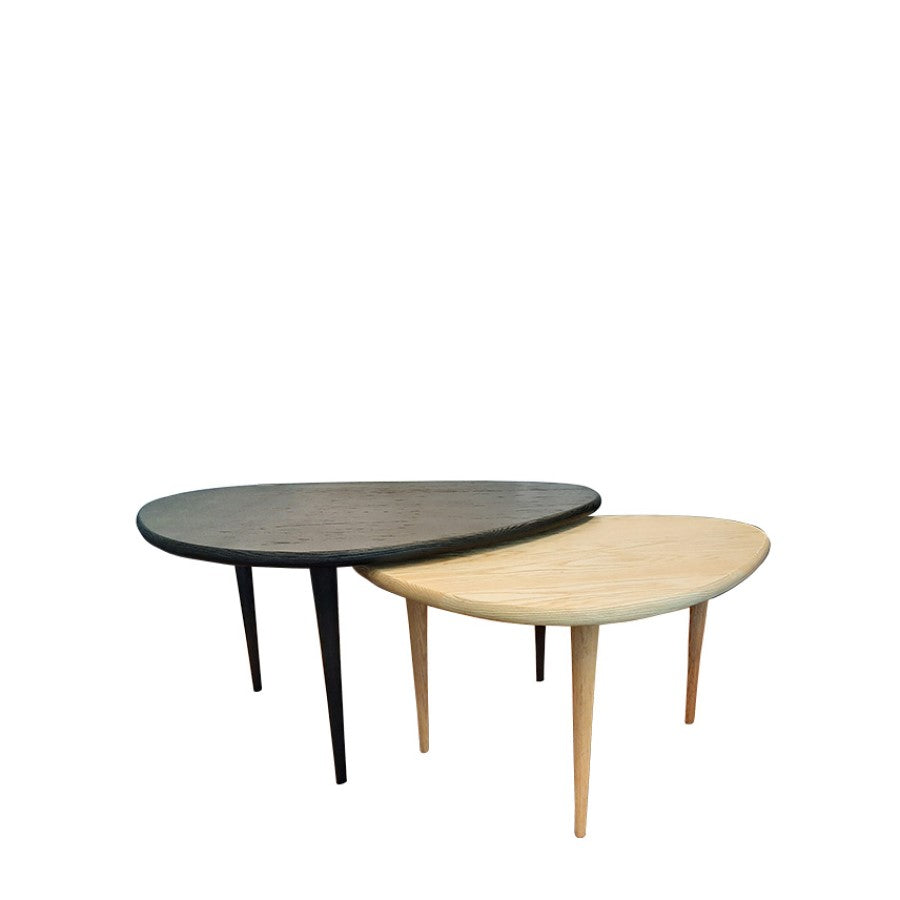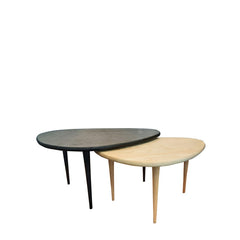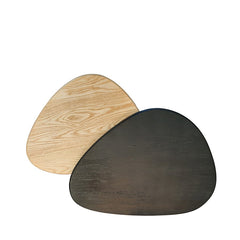 This beautiful set of coffee table is made of solid ash wood. The larger one is stained to charcoal finish while the smaller one is in natural finish. The shape of the table top is inspired by leaves. This set is definitely a statement piece in the living room or any interiors.
Large : 81 x 64 x h40cm    RM 2080
Small : 69 x 53 x h36cm    RM 1880 
Lead time : 4-6 weeks if not available in the showroom.
*Price is an estimate and may vary depending on fabric and finishing options. Final price quoted at showroom is most accurate.
*Timber choices for made-to-order : Teak, Walnut, Oak, Merbau, Ash, Melunak.