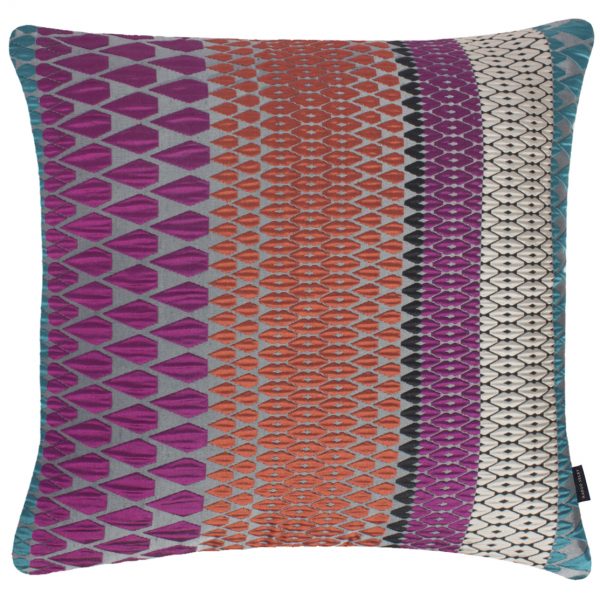 Inspired by the forms of cut glass, and woven in a rich combination of warm colours, Calypso comprises clear, geometric motifs, in varying scales. The textural quality of this fabric is achieved through a double-weave process; mixed fibres include a heat-shri​nk yarn that creates a tension in the cloth for an embossed surface.
Size : Approx 56cm x 56cm
Please note that due to the nature of the fabric repeat the design may vary from the image. The size quoted is the size of the cushion pad, as the cover is made slightly smaller to ensure a plump appearance.
Cushion cover composition: 46% Cotton, 32% Acrylic, 22% Polyester
Each cushion is double sided and is supplied with a duck feather insert. The cushion cover has a zip fastening and is removable.

Dry Clean Only