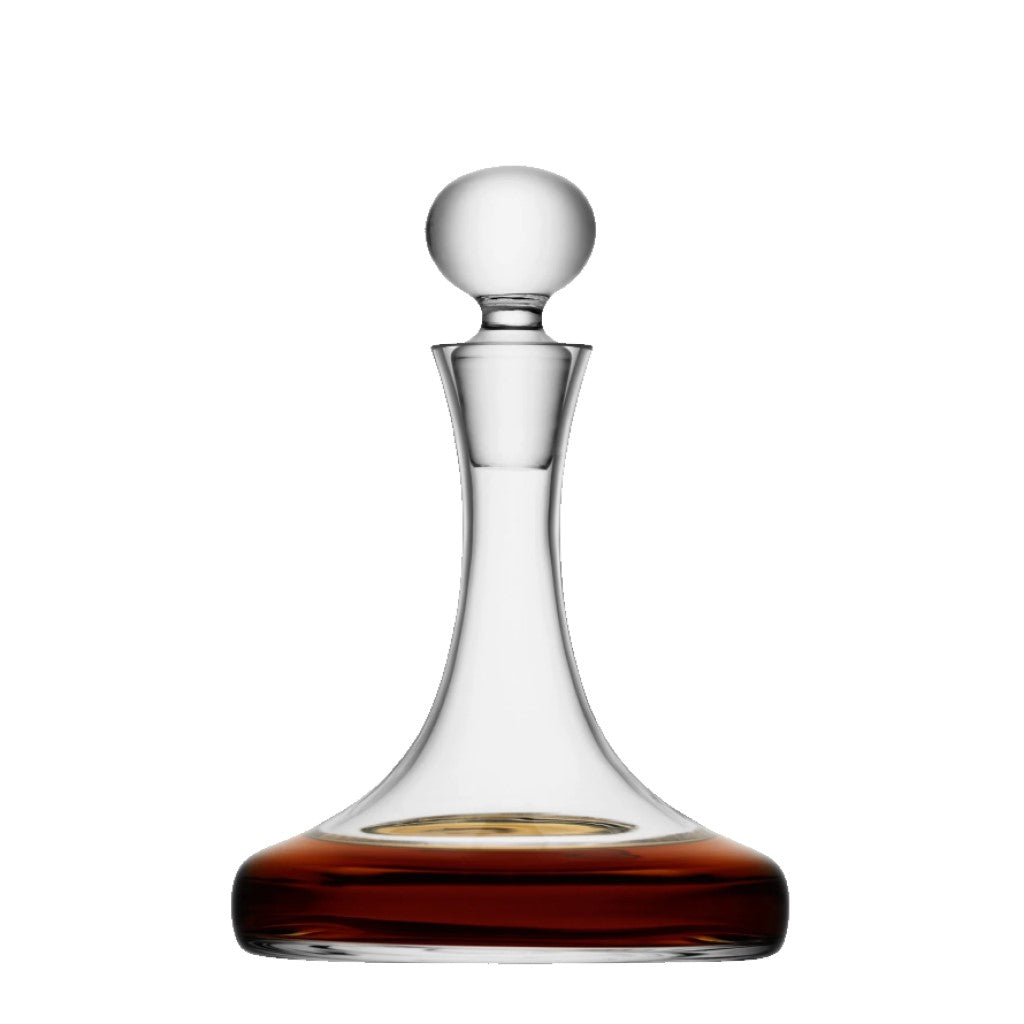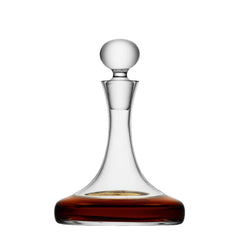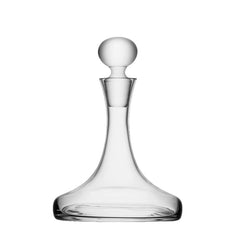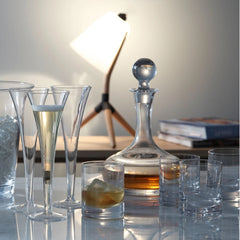 A decanter with a broad base, mouth blown by skilled glassblowers. The spherical stopper is ground by hand to fit the slender neck. The shape is inspired by original ships decanters, designed for stability at sea.
Capacity: 1L, Height: 29cm, Width: 21cm
Due to its handmade nature, the size of this item may vary slightly.