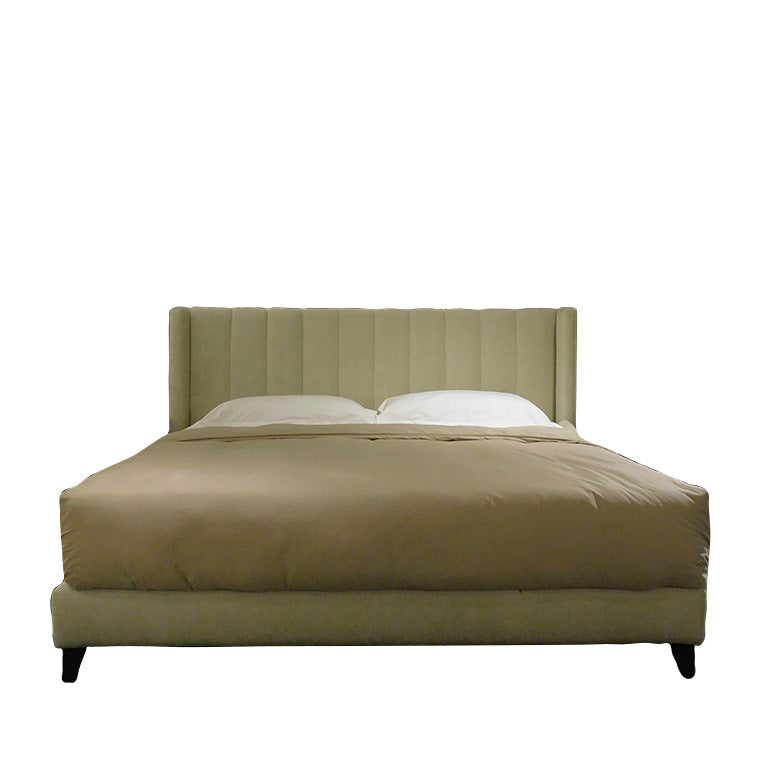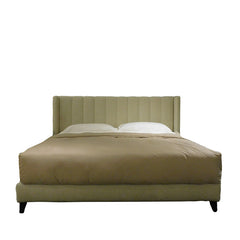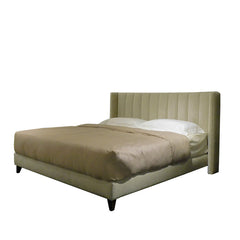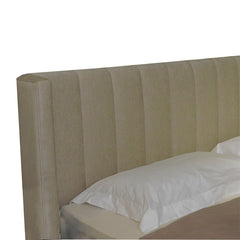 This cozy wingback bed frame is a perfect combination of unique style and beautiful form. The whole bed is kept in a light beige appearance and the vertical straight-line quilting on the bedhead makes it blend in subtly and stylishly in a contemporary or modern bedroom.  
Fits king mattress : 183 x 191cm
Lead time : 4-6 weeks if not available in the showroom.
*Price varies depending on material options.