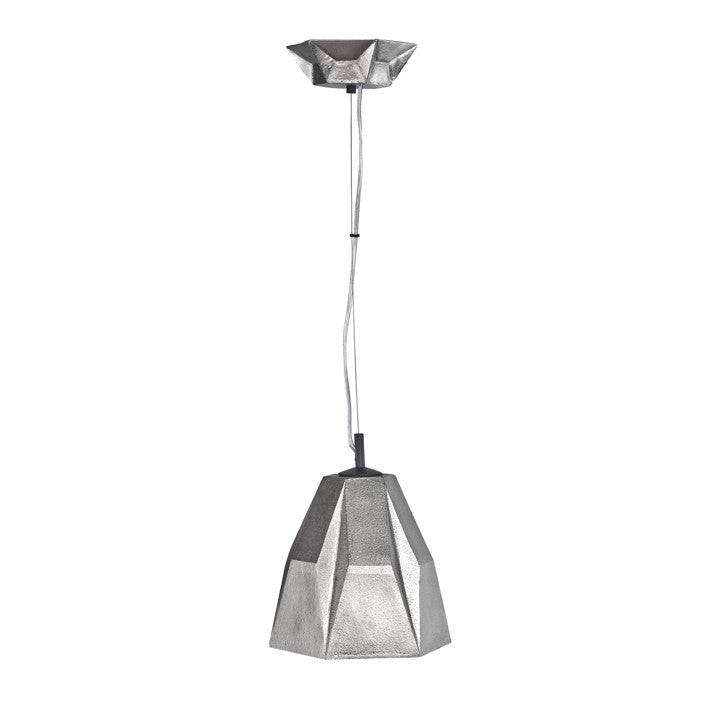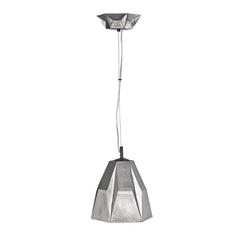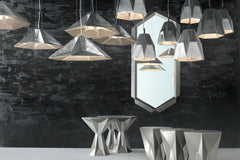 The Tom Dixon Gem is an angular light which take inspiration from the facets of cut gemstones.

Each product bears indentations of sand from its making. Instead of filing these away for a smoother finish we have embraced the rough and textured feel. An oversized and weighty pendant light. Shaped by angular edges to create a three-dimensional shape, the facets mimic those of cut gemstones. The pendant forms a six-pointed star on the under-side through which light is cast.A ceiling rose in the same nickel-plated aluminium accompanies Pendant Wide, mirroring the design of the shade.

Dimensions (cm):
Ø:28 x Height:25cm
Ceiling Rose Ø:16.5 x Height:6cm


*This display item is a discontinued model at reduced price.