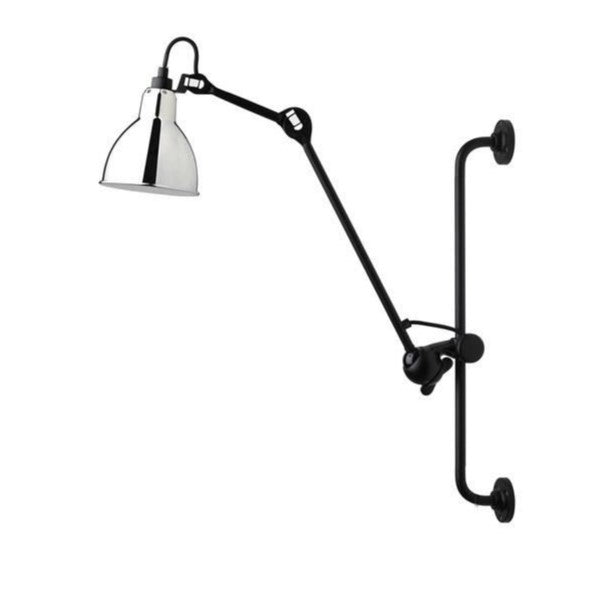 Lampe Gras 210 Wall Lamp Chrome
DCW
Perfect for over a bedhead, at the edge of a desk or table...
Dimensions
Arm : 39 cm | Rod : 20 cm | Bar : 78 cm
Materials
Bar, base and arms : steel
Electricity
CL II - E14-ESL11W
This item is  on display and available for purchase at Great Eastern Mall outlet.

For any inquiries, please email onlinestore@gudanghome.com or call us at 03-4266 2088.
Please note our items are in limited stock.