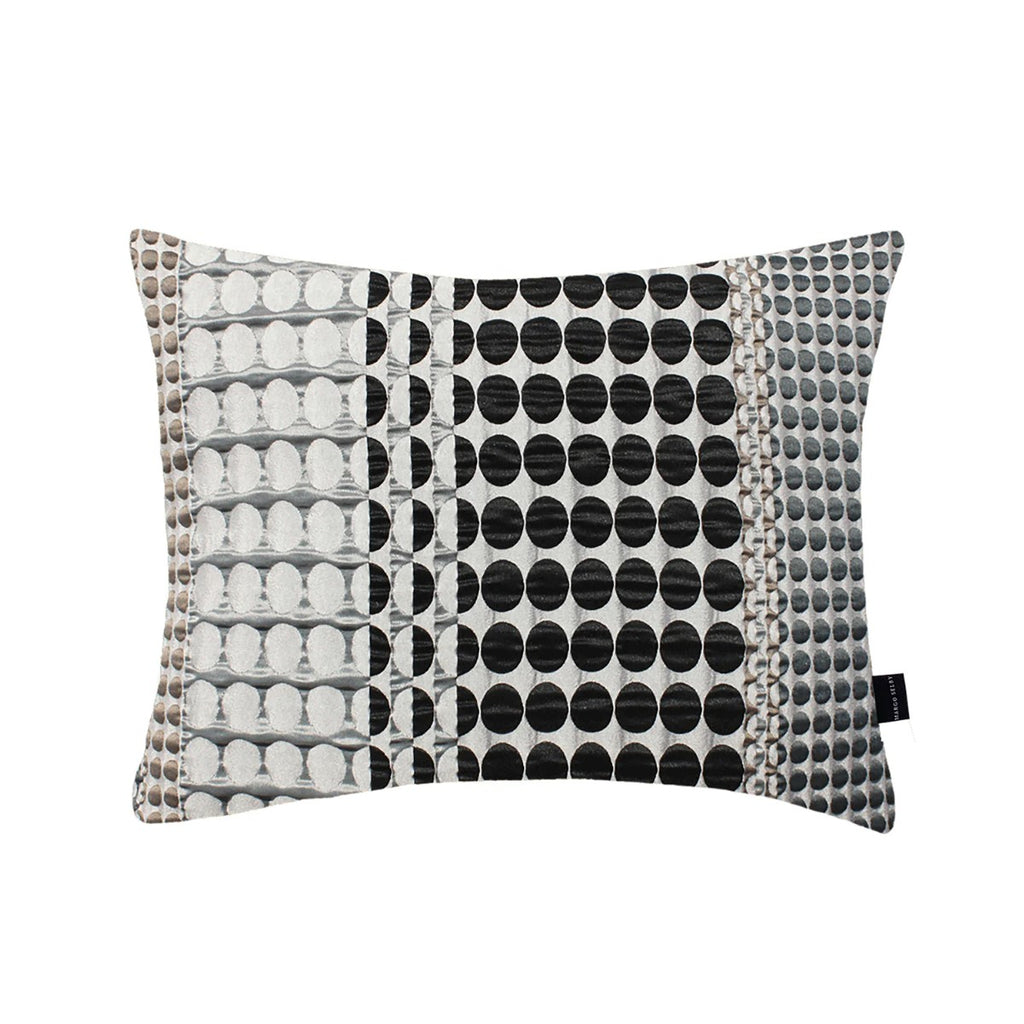 Etch, in a subtle near-monochrome palette, pewter, black, ecru and antique gold, is a striking grid of dots. The textural quality of this jacquard fabric is achieved through a double-weave process; interwoven mixed fibres, including a heat-shrink yarn, create a tension in the cloth for an embossed surface – a Margo Selby signature structure. The raised pockets were originally inspired by the structure of bubble wrap; in this design they are reminiscent of early twentieth century constructivist art.
Due to the scale of the design repeat, each cushion side will feature a different cut of the cloth.
Dimensions Approx. 44cm x 34cm
Please note that due to the nature of the fabric repeat the design may vary from the image. The size quoted is the size of the cushion pad, as the cover is made slightly smaller to ensure a plump appearance.
Cushion cover composition: 34% Cotton, 66% Viscose
Each cushion is double sided and is supplied with a duck feather insert. The cushion cover has a zip fastening and is removable.

Dry Clean Only