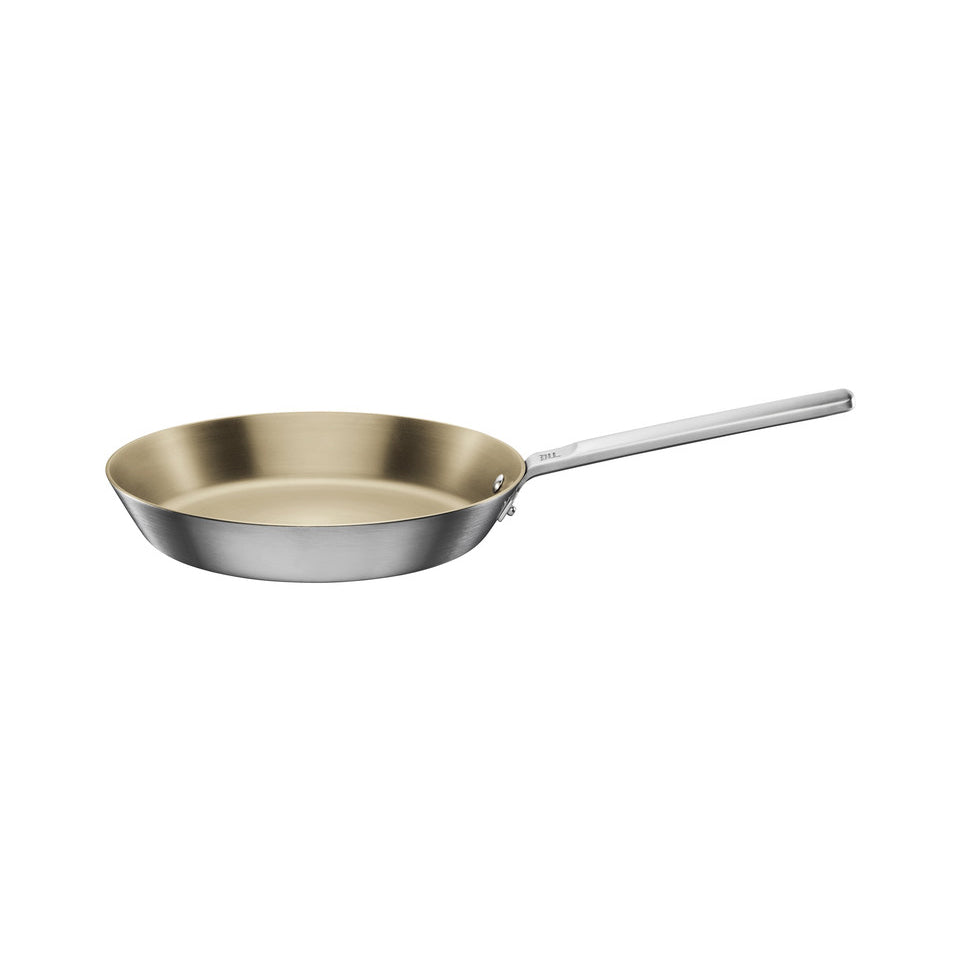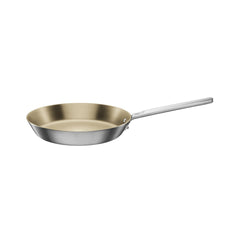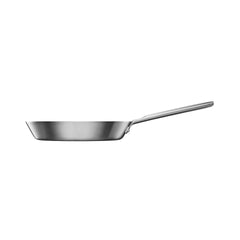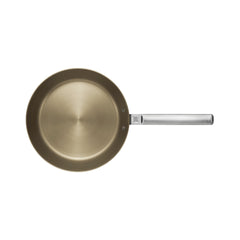 Norden Steel Frying Pan 28cm
Fiskars
Fiskars Norden premium stainless steel cookware features a rim-to-rim multiply construction that allows the entire surface of the dish to heat evenly.  The aluminum core in between outer and inner stainless steel layers guarantees homogenous heating on all hobs. The thick, 3,5mm base distributes heat efficiently.
The unique Thermium™ mineral treatment gives the frying pan natural non-stick properties even in very high temperatures without compromising the all steel design of the product. This makes the Norden frying pan perfect for frying even the most delicate ingredients, and allows to bring out the rich flavors in your dish. Handle design minimizes heat transfer for more convenient use.
Fully ovenproof up to 240°C The Norden cookware design has been inspired by Nordic nature and traditions. Made in Finland.
Width: 298mm
Length: 515mm
Height: 109mm
Weight: 1900g
Oven proof: 270°C